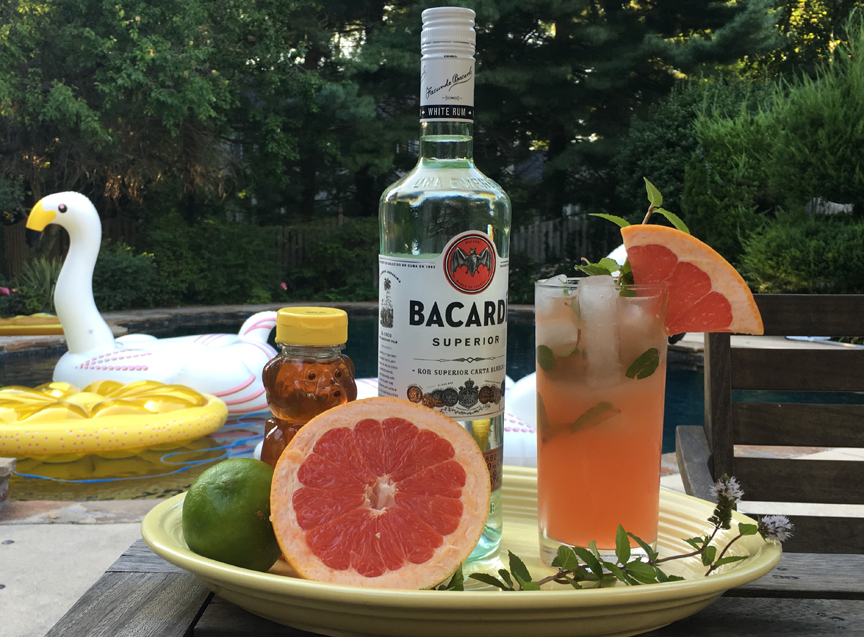 Grapefruit is one of my favorite flavors…. add a little honey for a refreshing twist to a minty mojito.
2oz Rum
1oz Honey Syrup*
4oz Grapefruit Juice
½ of a Fresh Lime
6-8 Mint Leaves + a sprig of Mint for garnish
Grapefruit slices for garnish
In a cocktail shaker, muddle Mint Leaves and the juice of ½ of a Fresh Lime.  Add Honey Syrup, Rum, Grapefruit Juice a few ice cubes cover and shake well.  Pour over ice into a tall glass.  Garnish with a sprig of Mint and Grapefruit slices.  Sip and enjoy!
Remember to Like my page https://www.facebook.com/LiHalpernEvents, Comment on or Share my Cocktail of the Week to keep the Cocktail of the Week coming to your newsfeed.