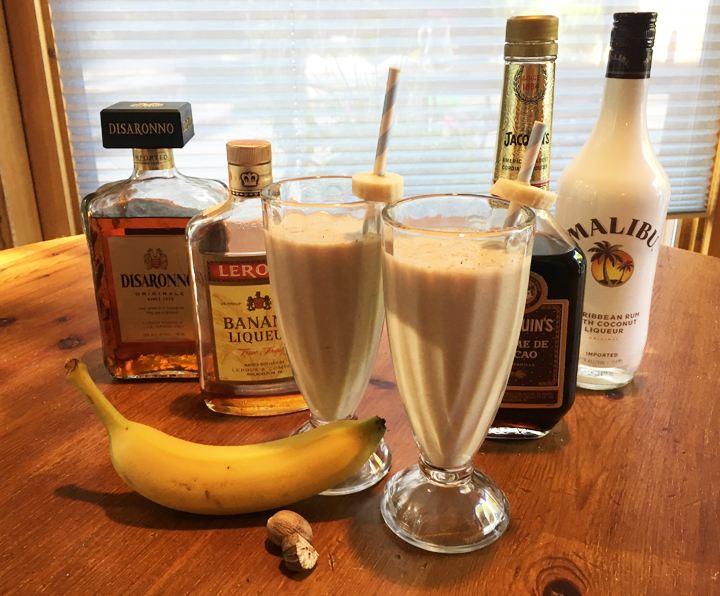 Cocktail of the Week:  Funky Monkey
Let's keep summer going with this cool and kicky ice cream drink!  This easy to make taste of the tropics will keep your party dancing through the holiday weekend!
Makes 2
2oz Malibu Coconut Flavored Rum
2oz Crème De Cacao
1oz Banana Liqueur
½oz Amaretto
1 Fresh Banana
Fresh Nutmeg
3 big scoops Vanilla Ice Cream
Optional: Whipped Cream and Chocolate Sprinkles
Put Ice Cream, one Fresh Banana, Rum, Crème De Cacao, Banana Liqueur, Amaretto in a blender.  Grate approximately 1/8 of a tsp of nutmeg on top of ingredients.  Cover and blend until smooth.  Pour into two tall glasses and top with some grated Nutmeg or Whipped Cream and Chocolate Sprinkles.   Enjoy!
Remember to Like my page https://www.facebook.com/LiHalpernEvents, Comment on or Share my Cocktail of the Week to keep the Cocktail of the Week coming to your newsfeed.