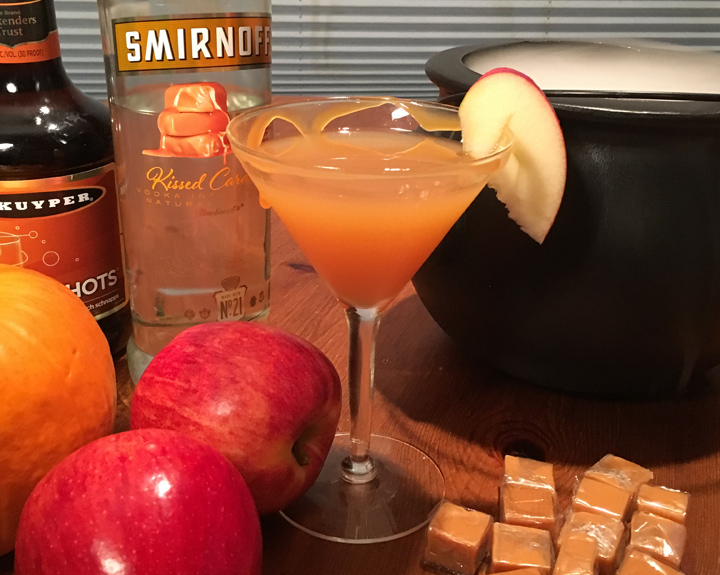 Cocktail of the Week:  Caramel Appletini
Caramel Vodka and Butterscotch Schnapps are the trick to this treat! Whether you're hosting a party or heading out with kids to haunt the neighborhood, help yourself to a little treat this Halloween!
2oz Caramel Flavored Vodka
½ oz Butterscotch Schnapps
4oz Apple Cider
Caramel Sauce
Apple Slice for garnish
Pour a few tablespoons of Caramel Sauce on a plate.  Dredge the rim of your glass through the Caramel Sauce.  Fill a shaker with ice and add Caramel Flavored Vodka, Butterscotch Schnapps and Apple Cider.  Shake well.  Strain as you pour the Caramel Appletini into your prepared glass.  Sip and have a happy Halloween!
Remember to Like my page https://www.facebook.com/LiHalpernEvents, Comment on or Share my Cocktail of the Week to keep the Cocktail of the Week coming to your newsfeed.